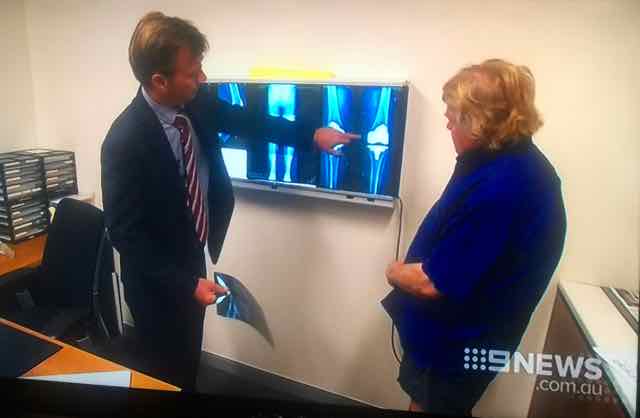 I refer to the recently published Danish study, which I was asked to comment on in the Channel Nine News story (23 October, 2015).  This research was a properly randomised and controlled study, which means it is a credible one.  It confirms what doctors and orthopaedic surgeons have known for a long time; that knee replacement surgery is effective. The study entitled "A Randomized, Controlled Trial of Total Knee Replacement" found that patients suffering from moderate to severe osteoarthritis get significantly better pain relief and functionality from knee replacement surgery than from non-operative treatments (such exercise, education, dietary advice, use of insoles, and pain medication). This published study is reasonably easy to understand and I mention it because it may provide some reassurance to patients who are new to the idea of having a knee replacement.
However, the study also confirmed that patients who undergo knee replacement surgery have a small risk of complications, which patients would simply not be exposed to if they did not have surgery. I certainly stress to my patients that surgery of any kind carries risks and it is important for patients to fully understand what they are. I present a full list of possible complications on this website, but in the hands of a good surgeon, experienced nursing staff and in an excellent hospital facility, these are all unlikely. Please always talk to your surgeon about the risks and possible complications and never hesitate to ask questions.
Each year, more and more knee replacements are being done in Australia (and around the world) which is primarily due to our ageing population and an increase in obesity rates (obesity puts a great deal of stress the knee joint). With improvements in technology, implant design and implant materials and surgical techniques, knee replacement surgery has become one of the most successful operations available to patients with moderate or severe arthritis. Successful knee replacement surgery reduces or eliminates knee pain and improves joint function, enabling patients to get back to a normal active lifestyle.
Read more on the study which formed the basis of the story on Channel 9 News.